Looking to set up trades?
This is the place. Make sure to sign your posts (ie ~ ~ ~ ~ without spaces) so we know who is trading what.
Robotcorp (talk) 19:06, January 14, 2014 (UTC)
Robotcorp's trades
Edit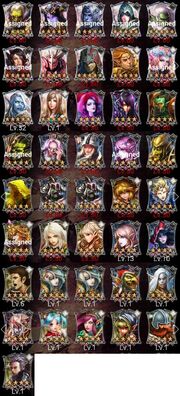 I'm collecting Dwarves/Orcs and Predators.
Everything else is a possible trade.
I do not trade for fully evolved 4 stars.

Robotcorp (talk) 20:06, January 14, 2014 (UTC)
Speedy's Trades
Edit
Ad blocker interference detected!
Wikia is a free-to-use site that makes money from advertising. We have a modified experience for viewers using ad blockers

Wikia is not accessible if you've made further modifications. Remove the custom ad blocker rule(s) and the page will load as expected.